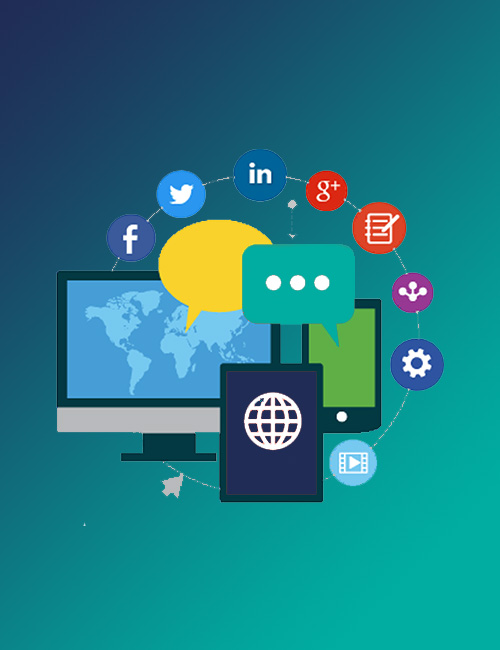 Social Media Management
Our Social Media services are aimed at promoting your business, products or services to your audiences on social media platforms.
We use the latest tech to find the right tone of voice for your audience to match the chosen media channels, to drive engagement and grow brand awareness.
Social media has has made companies rethink about the way they market themselves. It has certainly shifted they way brands are perceived online, as it has certainly helped small business have a fighting chance as it allows them to set realistic mostly affordable budgets to target very specific audiences in very specific ways.
How can social media marketing help your business?
Social media marketing helps businesses:
Increase brand awareness
Build engaged communities
Sell products and services
Measure brand sentiment
Provide social customer service
Advertise products and services to target audiences
Track performance and adjust larger marketing strategies accordingly
Social Media Platforms
Facebook
LinkedIn
Instagram
Twitter
TikTok
YouTube
and many more
It all starts with understanding your audience……
Understanding how your audience consumes content is critical in social media marketing.
We do extensive market and audience research to make sure the content you put out on the chosen social platform is both easily digestible and engaging.
We can create visuals or text to support your message on all the current social platform (hover on image)
Interested In Our Service? Let's Discuss!
Testimonials
We have used Carisbrook Digital for all our Social Media advertising and content creation, the work they do around keyword research and audience analysis has helped us grow our business from Facebook marketplace to an eCommerce site catering for the whole of the United Kingdom. They are transparent about charges and always go beyond what's expected, always a reassuring voice on the other end of the line that looks for solutions and treats us like their only client, cannot recommend them enough.
We initially worked with Carisbrook digital on small quick turn around projects when updating our website and were amazed at how much value they brought to the business very quickly, we now use them for all our SEO and Content Marketing working alongside our in-house marketing team which has reaped positive results. Very thorough and will always seek to find solutions even in the most dire situations, have become a member of the team and Lightsave is looking forward to a long relationship with Carisbrook
Andrew and his team at Carisbrook Digital have proven to be invaluable to our e-Commerce site, their level of detail has helped achieve higher ranking and allow us to compete against bigger brands and increase our visibility across all our channels.  The LED Specialist continues to attract new customers and growing their repeat business due to some of the excellent SEO methods employed by Carisbrook Digital