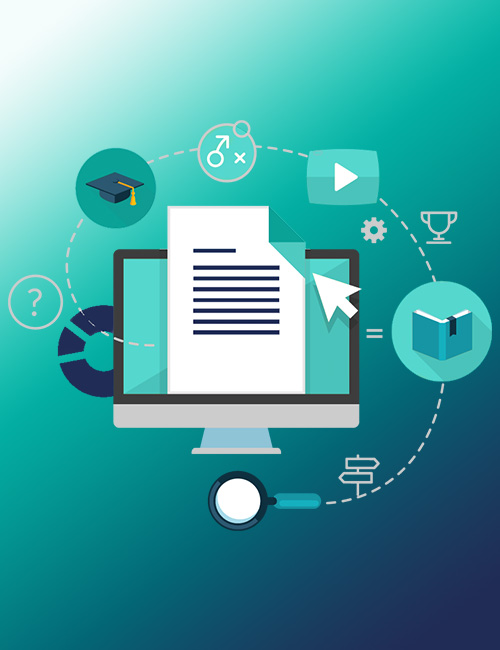 What is Content Marketing?
Content marketing is a set of techniques aimed at creating & distributing content that helps promote a business on the internet. The goal of content marketing is to provide useful, high quality information to a target audience about and around products & services.
The idea is to increase their value & attractiveness directly or indirectly to the user, but also to increase brand awareness, brand authority and trust in the brand. All this helps attract new customers and to retain existing customers.
Generally speaking, a company's content marketing costs are often lower than advertising costs and yet Return on Investment (ROI) can be much higher.
What is Content?
Content is everything you see on the internet, it is text, images, videos, ads, social media posts. "Content is King" was the title of the 1996 essay by Bill Gates which was first published on the Microsoft website, although methods and platforms to publish your content might have changed significantly since then, the importance of high quality content hasn't wavered one bit.
Why is it important to create high-quality content?
It raises brand awareness.

It builds trust with your audience, who in turn will stick around a lot longer.

Content attracts traffic & shapes user's perception of the product and converts visitors into customers.

It encourages users to buy a product or use a service after reading the content.

It creates better engagement with your audience on social media.

Will rank higher in SERP as search engines will be able to determine its relevancy to user's search query.

High quality content can position your company as an authority in your industry.

As mentioned earlier content marketing is more cost effective than paid ads therefore quality content can save you money.
Interested In Our Service? Let's Discuss!
Testimonials
We have used Carisbrook Digital for all our Social Media advertising and content creation, the work they do around keyword research and audience analysis has helped us grow our business from Facebook marketplace to an eCommerce site catering for the whole of the United Kingdom. They are transparent about charges and always go beyond what's expected, always a reassuring voice on the other end of the line that looks for solutions and treats us like their only client, cannot recommend them enough.
We initially worked with Carisbrook digital on small quick turn around projects when updating our website and were amazed at how much value they brought to the business very quickly, we now use them for all our SEO and Content Marketing working alongside our in-house marketing team which has reaped positive results. Very thorough and will always seek to find solutions even in the most dire situations, have become a member of the team and Lightsave is looking forward to a long relationship with Carisbrook
Andrew and his team at Carisbrook Digital have proven to be invaluable to our e-Commerce site, their level of detail has helped achieve higher ranking and allow us to compete against bigger brands and increase our visibility across all our channels.  The LED Specialist continues to attract new customers and growing their repeat business due to some of the excellent SEO methods employed by Carisbrook Digital