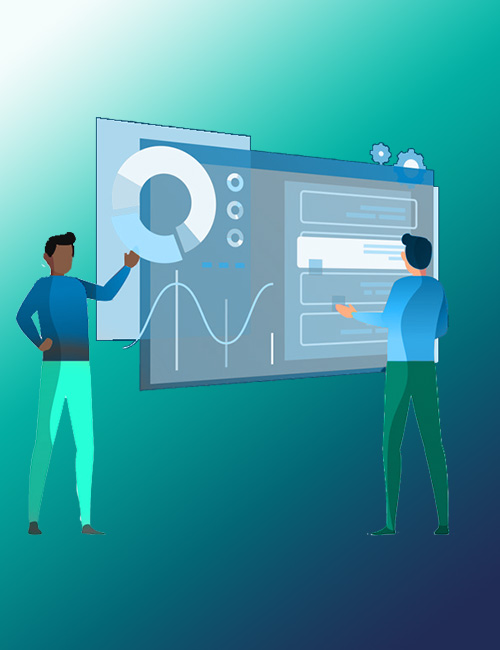 What is Competitor Analysis?
A competitive analysis is a strategy that involves researching major competitors to gain insight into their products, sales, and marketing methods. Implementing stronger business strategies, warding off competitors, and capturing market share are just a few benefits of conducting a competitive market analysis.
A competitive analysis can help you learn the ins and outs of how your competition works and identify potential opportunities where you can out-perform them.
It also enables you to stay atop of industry trends and ensure your product is consistently meeting and exceeding industry standards.
Analysing and learning from your competitors will always help you build a better business.
We use the latest SEO tools to leverage data to determine your competitors strengths and weaknesses.
Let's dive into a few more benefits of conducting competitive analyses:
Helps you identify your product's unique value proposition and what makes your product different from the competitors', which can inform future marketing efforts.
Enables you to identify what your competitor is doing right. This information is critical for staying relevant and ensuring both your product and your marketing campaigns are outperforming industry standards.
Tells you where your competitors are falling short — which helps you identify areas of opportunities in the marketplace, and test out new, unique marketing strategies they haven't taken advantage of.
Learn through customer reviews what's missing in a competitor's product and consider how you might add features to your own product to meet those needs.
Provides you with a benchmark against which you can measure your growth.
Interested In Our Service? Let's Discuss!
Testimonials
We have used Carisbrook Digital for all our Social Media advertising and content creation, the work they do around keyword research and audience analysis has helped us grow our business from Facebook marketplace to an eCommerce site catering for the whole of the United Kingdom. They are transparent about charges and always go beyond what's expected, always a reassuring voice on the other end of the line that looks for solutions and treats us like their only client, cannot recommend them enough.
We initially worked with Carisbrook digital on small quick turn around projects when updating our website and were amazed at how much value they brought to the business very quickly, we now use them for all our SEO and Content Marketing working alongside our in-house marketing team which has reaped positive results. Very thorough and will always seek to find solutions even in the most dire situations, have become a member of the team and Lightsave is looking forward to a long relationship with Carisbrook
Andrew and his team at Carisbrook Digital have proven to be invaluable to our e-Commerce site, their level of detail has helped achieve higher ranking and allow us to compete against bigger brands and increase our visibility across all our channels.  The LED Specialist continues to attract new customers and growing their repeat business due to some of the excellent SEO methods employed by Carisbrook Digital