Beginner's Guide to Content Marketing & Content Strategy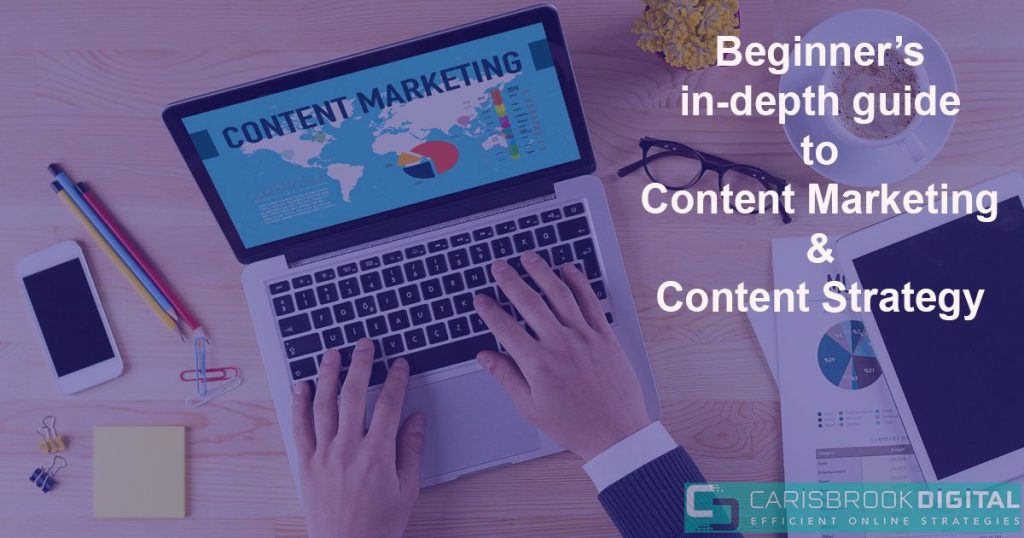 What is Content Marketing?
Content marketing is a set of techniques aimed at creating & distributing content that helps promote a business on the internet. The goal of content marketing is to provide useful, high quality information to a target audience about and around products & services.
The idea is to increase their value & attractiveness directly or indirectly to the user, but also to increase brand awareness, brand authority and trust in the brand. All this helps attract new customers and to retain existing customers.
Generally speaking, a company's content marketing costs are often lower than advertising costs and yet Return on Investment (ROI) can be much higher.
What is Content?
Content is everything you see on the internet, it is text, images, videos, ads, social media posts. "Content is King" was the title of the 1996 essay by Bill Gates which was first published on the Microsoft website, although methods and platforms to publish your content might have changed significantly since then, the importance of high quality content hasn't wavered one bit.
Different types of Content
1. TEXT: this is the main type of content used to promote brands, products, or services on the internet, it is very valuable because amongst many other things it can:
Answer the user's questions
Describe the benefits of products/services and the company
Encourage users to perform a targeted action
Contain keywords important for ranking in user search queries (SEO)
Types of Text used in Content Marketing
Brand Content: general information about the company, brand & team
Product Content: description of goods & services optimised for search engines
Promotional Texts: landing pages created to support promotions & special offers
Educational Texts: expert blog articles, instructions & guides
Viral Content: to encourage people to share on social networks
Case Studies: examples of the company's clients using products to boost their growth or benefiting them in some way or another
Event Announcement & Company news: appointments, acquisitions & any other significant news
3rd Party Publications: Public Relations (PR) articles, the purpose is to increase brand awareness but PR articles can also be used to explicitly tell users about your products & encourage them to buy. PR articles also contain backlinks to your website an essential in SEO.
2. IMAGES: Images support copy writing and make the underlying message more memorable. Optimising images will not help clarify your message but can help websites' product & services appear in the image section of Search Engine Results Pages (SERPs), which in turn help with brand awareness and bring additional traffic to your website.
Types of Images
Pictures & charts
Infographics
Product Images
Advertising Banners
Navigational Elements
Page Background
3. MULTIMEDIA: Multimedia is a form of communication that combines different content forms such as text, audio, images, animations, or video into a single interactive presentation. Video allows you to convey the advantages of your goods & services quickly and clearly, the popularity of platforms such as YouTube and user engagement makes video even more effective when it comes to content marketing
Video content can be used for:
Product reviews
Tutorials, how to videos
Webinars
Virtual Events
Expert Interviews
4. PODCASTS: Podcasts are increasingly becoming more popular as they allow you to share useful information that doesn't necessarily require visual support, podcasts allow users to consume content as a background activity whilst walking, cycling, exercising and so on.
Podcasts are effective tools for marketing because they help brands to reach a niche targeted audience. According to research, podcasts help to hyper target audiences and give a good return on investment. Podcasts also create value for listeners because they are often informative and educational.
5. INTERFACE ELEMENTS: The website interface is responsible for the way the website looks and feels to a user and is also the foundation of usability, good UX (user experience) combined with useful content has a positive effect on behavioural factors such as:-
Time users' spend on site
Number of pages viewed
Newsletter sign-ups
Number of conversions
6. INTERACTIVE ELEMENTS: Some websites may have interactive elements; these are part of web design and can significantly improve the design of a page & the way users perceive and interact with it.
Interactive elements can engage visitors, keep them on the website and that increases the chances of conversions, which will also have a positive impact on your ranking in search.
Be careful over-use of interactive elements could slow down your loading speed which has the adverse effect of ranking and SEO.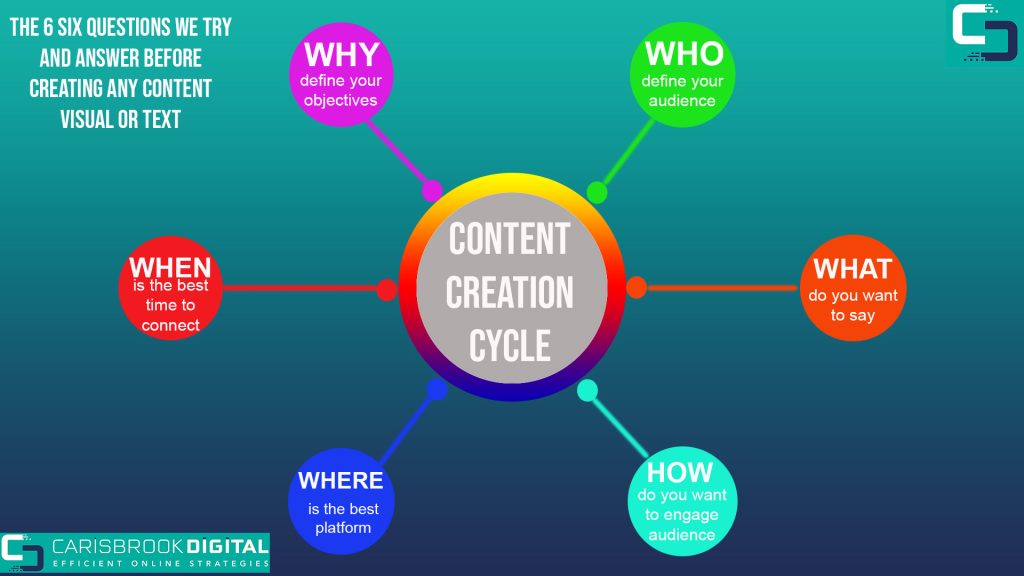 What makes high quality content?
There are many benefits to having high quality content but most importantly it helps promote the website through all the acquisition channels for example Search Engine Optimisation (SEO) is based on the use of keywords that match the user queries in the text & other SEO methods meta titles image alt text and so on.
Search engines also evaluate the quality of the content through user behaviour, if content is read, commented on, linked to, or shared with others it indicates that users find it useful. This is a positive signal for search engines which tend to rank higher those pages that best serves search engine users.
For content to work for your brand image & traffic acquisition it must meet certain criteria.
INFORMATIVE VALUE: good content is useful for readers as they can find what they are looking for, new information, answers to their questions & ways to solve problems.
UNIQUENESS: if the text or visual content is unique it adds value, search engines tend to show the original content with the same search query.
PROPER STRUCTURE & DESIGN: to make information easier to consume & digest.
EASY TO GRASP: to get the user to understand text you need to avoid complex speech structure, unfamiliar terms and make it easier for the user to understand, industry jargon is a non-starter is creating content for a consumer rather than a business.
CONTENT SEEN THROUGH THE USER'S EYE: quality must be assessed from the user's view, does the site have what the user needs.
BALANCED & NATURAL KEYWORD DISTRIBUTION: it's important to use keywording in your text as they provide better visibility in search engines, but it's imperative you don't over do it as it might make your content less easy to grasp and most importantly search engine algorithms have adapted to keyword stuffing and penalises content that employs this practice.
SUITABLE SIZE: for SEO pages shouldn't have very little content, longer texts tend to provide more information and can rank higher as they have a lot more keywords. There is no unified standard for length of content, write the amount that is appropriate for the user's need.
RELEVANT INFORMATION: make sure your content is on topic and always updated as search engines tend to favour recent content over older out-dated content.
OPTIMISED & RESPONSIVE IMAGES
High image resolution.
Low file size that won't overload the site.
Responsive image size that adjusts to different screens such as desktop, tablets & mobile.
Image originality & uniqueness.
Image relevance within the context of the page.
Image alt text and image tags to help search engines determine relevancy to a user's search query.
Why is it important to create high-quality content?
It raises brand awareness.
It builds trust with your audience, who in turn will stick around a lot longer.
Content attracts traffic & shapes user's perception of the product and converts visitors into customers.
It encourages users to buy a product or use a service after reading the content.
It creates better engagement with your audience on social media.
Will rank higher in SERP as search engines will be able to determine its relevancy to user's search query.
High quality content can position your company as an authority in your industry.
As mentioned earlier content marketing is more cost effective than paid ads therefore quality content can save you money.
What makes low quality content?
1. Keyword Stuffing: we've touched on this briefly, having too many similar keywords in the same text can make it difficult for users to grasp your message and this can also negatively impact your search ranking.
2. Content Noise: content not created for the user but simply created to fill the page with some information, unnecessary detail, deviation from the topic & repetition.
3. Obvious desire to Sell: good marketing copy writing is supposed to sell your products & services, but for sales techniques and calls to action (CTA's) to work they must be carefully integrated into the content. Straight forward & persistent techniques can backfire, ideally focus on describing the value of the product or service to the user, problems it solves for them and how it can make their lives better.
4. Inconsistency with the rest of the site's content: text on a given page may not match the overall topic of the website, stick to topics relevant to your audience.
5. Un-informative: if the texts are un-informative it's unlikely that the site will be trusted by users from the user's point of view high quality content is RELEVANT, USEFUL & INFORMATIVE.
Developing a long-term relationship with customers and creating consistent, high quality content is only possible when you have a CONTENT STRATEGY
What is Content Strategy?
A content strategy is a blueprint for creating & publishing useful, high quality content, it is the foundation of content marketing. A content plan helps you to be consistent in your communications with your target audience & also to be strategic in how you inform them.
For example, first you might tell them what your product or service is, then what problems it might solve for them, then explain how to use it, then provide answers to frequently asked questions.
A good strategy uses multiple platform of media to distribute the content, this helps to target different groups of users with a relevant message, that is consistent with the tone of that media platform.
What type of information can you communicate with the help content?
1. Describe the value & benefits of goods or services
2. Tell them about the company & brand
3. Demonstrate your expertise & experience
4. Answer common questions
5. Share information that helps with the purchase decision
6. Encourage the person to come back again
How to create an effective Content Strategy?
1. Set Objectives & Key Performance Indicators (KPI's)
It all begins with setting your objectives and KPI's, if you have no goal or desired outcome for the campaign then you don't have a strategy, some objectives you could set for a content marketing campaign include:
Increase website traffic (Brand Awareness)
Convert more visitors into customers (Increase conversions)
Reduce your cost per acquisition (CPA) by targeting an audience that is ready to buy
Increase social media engagement, more shares, likes, follows and so on.
Earn topically relevant backlinks
Increase your brand visibility
Retain existing customers
Plus, many more that will be relevant for your business & niche
Determine what a successful outcome looks like and set this as your goals & KPI's, make sure these are S.M.A.R.T (a way of setting goals that ensure you keep these clear & achievable). Goals help you to keep everyone involved in the campaign focused on achieving the same outcome and act as the base for your strategy.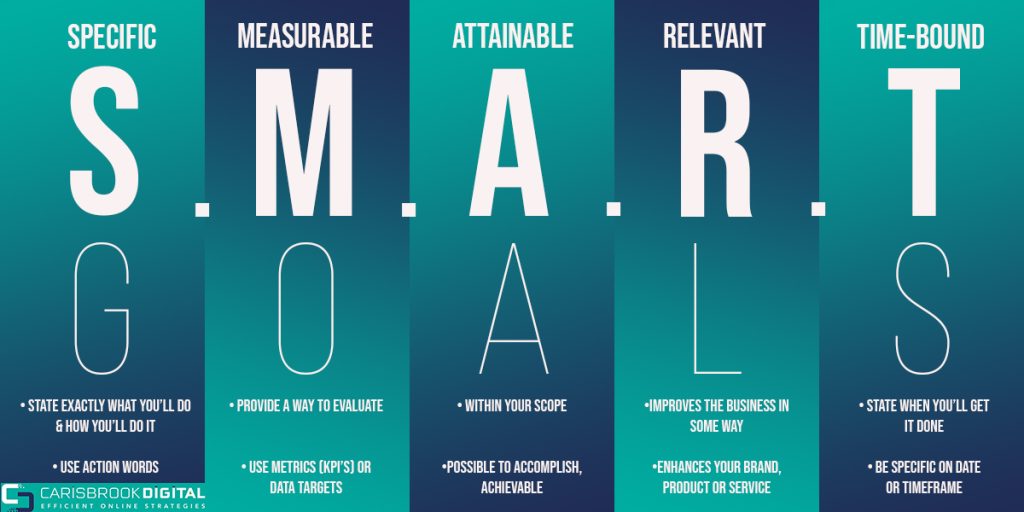 2. Study your Target Audience: to develop a successful; plan, you need to clearly define your content's target audience:-
Who are you writing for?
What is the potential client interested in?
What challenges does he or she face?
How can they benefit from your product or service?
What makes you unique?
Which media platforms does your target audience use?
3. Conduct a Competitor Analysis: usually overlooked but a very crucial step in a content strategy, study the competitors in your niche; estimate the strengths & the weaknesses of the leading players & use that information to figure out how to create even better, more engaging content than they do.
By studying your competition, you can identify areas within the market that are not being served properly or are being left out entirely by your competition. Maybe your competition is not catering to the needs of a particular audience, maybe they offer an inferior product or service that does not satisfy customers, or maybe they don't allow for customisations of their products. The only way to find this information is through analysis.
4. Plan New Content & Optimise existing content: The most important part of any content plan is the content itself; most people will jump straight into creating new content, it's just as important to audit existing content. This way you can see what has been working previously and what could be optimised to gain better visibility.
See what keywords you might have missed in your previous content and what your competitors might be weak on. Use these keywords in all your content.
Read our blog on What is Keyword research & why is it so important?
You want to create optimised high quality content that will speak to your target audience using the tone of whichever platform you decide to publish on, making sure the message is relevant, useful, and informative to your target audience.
Create your content with your audience in mind and most importantly how they might engage with your content on any given platform for example does your audience like in-depth guides or are they preferring shorter sharper text with visuals. When doing your audience analysis this question would have been answered already at this point.
5. Publish your content: Now your content is ready you will need to plan where and when it's published, create a content schedule, and allocate members of the team with different responsibility to make sure everyone's role is aligned with the campaign objective.
There are plenty of software programs & apps available that can schedule and publish most of your content to different platforms for you, but the human eye and the trusted Excel spreadsheet will be just as effective if you have laid out a clear strategy.
When you did you audience analysis, you should have taken into consideration parameters such as when does your audience engage with that given media platform what are the best days to post content and even particular detail such as best time to post or publish content.
6. Measure & analyse your efforts: Your journey began by creating your content strategy and now you want to finish by mapping out exactly how you're going to measure the success of each piece of content that you publish.
As you have already set S.M.A.R.T goals you should have a good understanding as to how you will measure performance of your content, but this will typically tie back to the objectives you set out to achieve in the beginning.
The best practice is setting weekly intervals to measure performance , always analysing back against the goals you set out, and recording the progression against the time-bound metric you put in place.
Did you set a goal of doubling organic traffic within six months?
Weekly, you would want to measure the metrics related to this (organic hits, impressions, and ranking positions, as an example) and showcase where things are now against both the benchmark point and your end goal. A weekly check-in on performance also helps you to make changes to your strategy should you need to do so, based upon the results you are seeing.
Your Content strategy is your blueprint for creating & publishing high quality, relevant content for your target audience, that is both engaging and informative, but don't be scared to move away from it briefly if you feel there is a trending topic that could bring a lot of value to your business. If you have done the necessary preparations, setting objectives, audience analysis, competitor analysis, keyword research and so on, sticking to your content strategy will have everyone aligned to meeting your objectives.
Many small & medium businesses sometimes do not have the resources to either do parts or all of the content marketing, that is where us at Carisbrook Digital can help be it competitor research, audience analysis or keyword optimised content creation get in touch to see how we can help bring value to your next content marketing campaign.