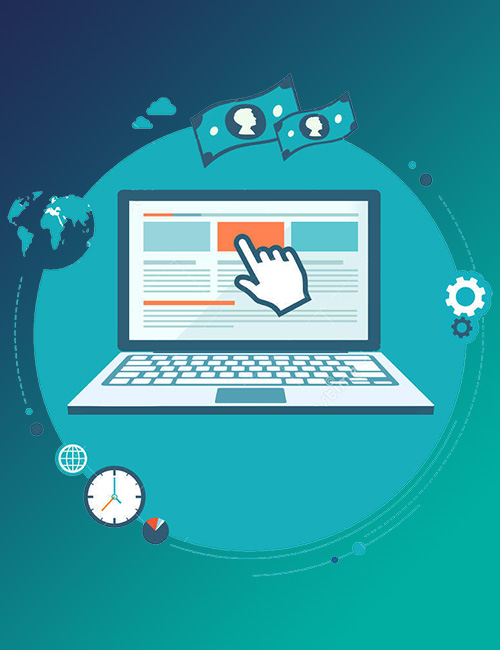 What is SEO?
SEO stands for Search Engine optimisation which is a means of obtaining increased organic traffic, or viewership, of a website by adjusting and rewriting the content in an effort of achieving higher ranking search listings and ultimately increase visibility. The objective is to rank higher on Google and other search engines like Bing or Yahoo without the transfer of money unlike paid advertising.
SEO the Carisbrook Digital way
We start by investing time into knowing you , your business, and your business objectives, we use latest technical SEO tools to analyse historical and current performance. Our SEO strategies are data driven and balanced with years of experience, using our in-house 36-point SEO checklist to identify your successes and to strengthen any shortfalls currently.
This tried and tested approach will measure and look to improve on any or all the following business objectives:-
Increase visibility
Out rank your competitors
Increase qualified website traffic
Convert leads into customers
Generate more revenue
Retain existing customers
As around 93% of all global searches happen on Google, we are all about Google optimisation, always trying to keep up with their ever changing web page ranking algorithm. We look to provide what we call a Google 360° service, making sure your social media channels, Google My Business profile are all aligned with your website's message that your audience will not only grasp easily but also engage favourably with.
Our professional SEO services are data driven, our starting to point is to leverage data from a comprehensive audit of your website, we will deliver the results of the audit in a clear & concise report removing any unnecessary industry jargon, providing solutions to any errors found.
The quick fixes the comprehensive website audit will provide before looking at optimising content on your site may vary but generally, they will be issues such as :-
Broken links
Duplicate/Missing meta titles and descriptions
HTML validation
Website statistics
Errors pages
Indexed pages
Site speed
Mobile optimisation
When looking to optimise the content, so that your products and or services can be found by users searching for those terms, our SEO experts will data to try and improve your visibility and rank higher than the competition through.
Keyword Research
Competitor analysis
Market Research
Audience analysis
We look to see what keywords users are currently typing into search engines mainly Google but also Bing & Yahoo to find your website and which keywords they use to go to your competitors' sites. We find gaps and create a content strategy  to make sure we can target your audience effectively and turn those visitors into customers.
eCommerce SEO
Our SEO journey began when we were tasked to look after one of our long term client's eCommerce site and have developed a plethora of skills that we feel we have become experts in eCommerce SEO. We work on some of the biggest ecommerce platforms such as Shopify, Magento and BigCommerce and have tailored strategies to suit each platform. We have helped some of our clients compete for market share in a sometimes congested big brand online marketplace.
When it comes SEO for ecommerce websites our approach to keyword research is one of the most important steps when planning to optimise category and product pages. For smaller & medium sized businesses to rank higher than big brands for certain search terms is almost an impossibility, that is why we came up a tried and tested method that employs search volumes on data driven alternative search queries. This has allowed our clients to increase visibility and share space on search engine results pages alongside big and well established brands and companies.
The initial website audit, audience, market, and keyword analysis all play an equally important role in creating an effective ecommerce site structure. The architecture of the site plays a huge role in the user's experience (UX) and turning that user into a paying customer. Experience has shown us that no matter how competitively priced the products are, if a user cannot navigate easily around the site they will leave and look for the goods elsewhere
Carisbrook Digital SEO Experts
Want to rank higher than your competitors online?
Want to increase visibility and website traffic?
Speak to one of our SEO professionals today!
Interested In Our Expert SEO Service? Let's Discuss!
Testimonials
We have used Carisbrook Digital for all our Social Media advertising and content creation, the work they do around keyword research and audience analysis has helped us grow our business from Facebook marketplace to an eCommerce site catering for the whole of the United Kingdom. They are transparent about charges and always go beyond what's expected, always a reassuring voice on the other end of the line that looks for solutions and treats us like their only client, cannot recommend them enough.
We initially worked with Carisbrook digital on small quick turn around projects when updating our website and were amazed at how much value they brought to the business very quickly, we now use them for all our SEO and Content Marketing working alongside our in-house marketing team which has reaped positive results. Very thorough and will always seek to find solutions even in the most dire situations, have become a member of the team and Lightsave is looking forward to a long relationship with Carisbrook
Andrew and his team at Carisbrook Digital have proven to be invaluable to our e-Commerce site, their level of detail has helped achieve higher ranking and allow us to compete against bigger brands and increase our visibility across all our channels.  The LED Specialist continues to attract new customers and growing their repeat business due to some of the excellent SEO methods employed by Carisbrook Digital